2019 Kookmin Univ. Digital Architecture Workshop


Team:
Hyowon Jin
Dahee Kim
Jaedan Lee
Yujin Ha
Stormy Ford



2019 Spring Sophomore Design Studio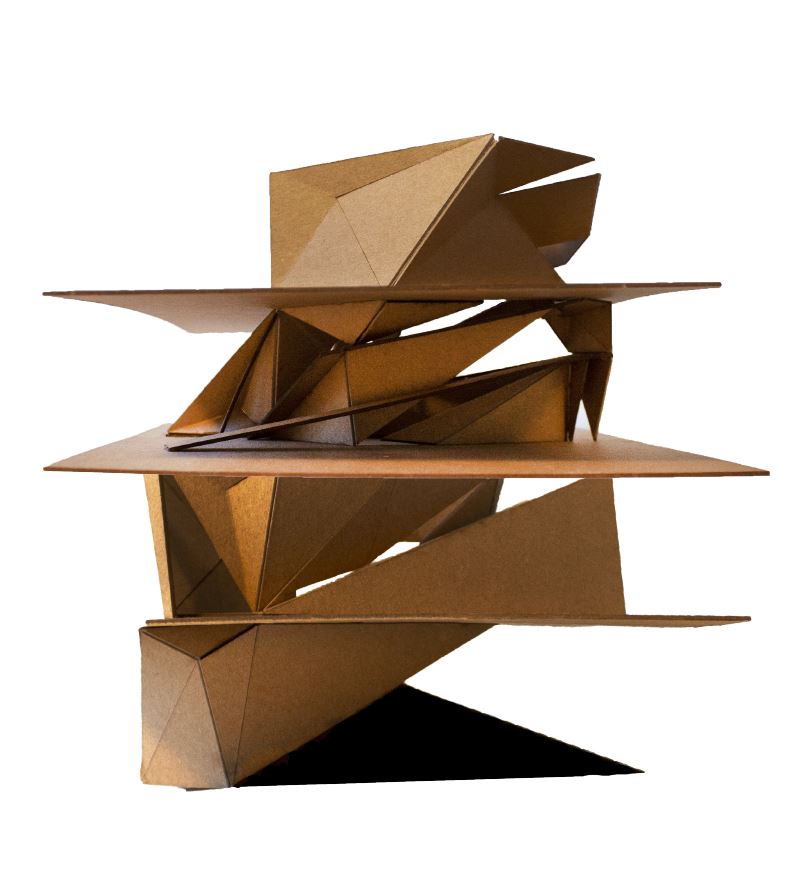 Jessica Rote





Denice Guillermo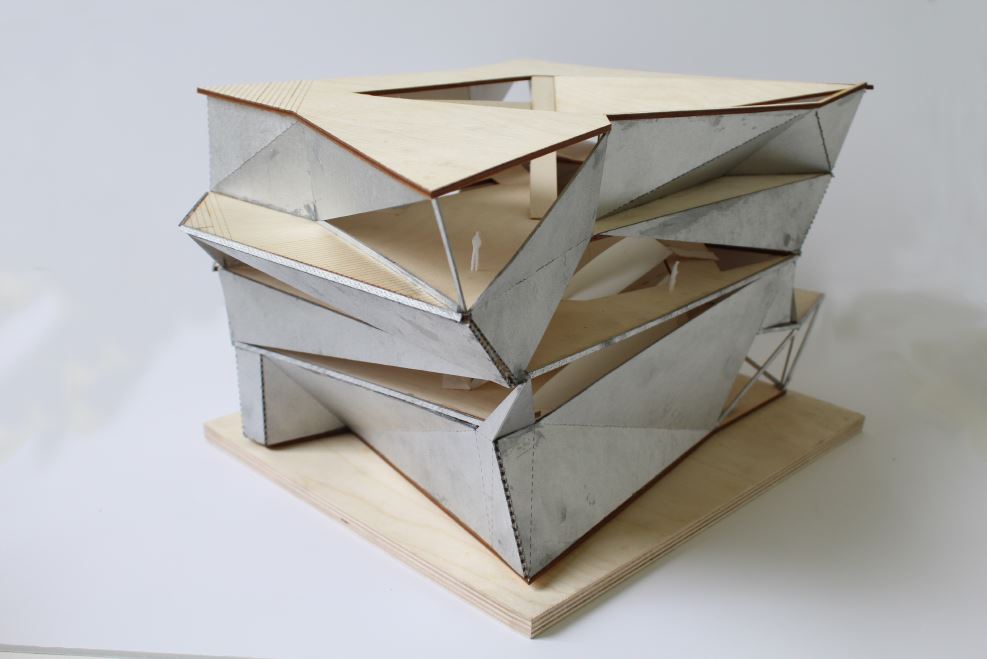 Gavin Hurley




2019 Spring Urban Design GRG Seminar


Team 1: Tom Foederer & Nida Ali
Team 2: Qiong Wu , Qiuyu Chen
Team 4: Evan Martinez, Samendy Brice
Team 6: Traven Tong & Tierra Bush
Team 7: Sylvester Mallardi & Billy Baptiste
Team 8: Laura Carless + Zach Fields
Team 9: Jacob Devries & Felicia Kiblin
Team 11: Rutuja Santosh Shinde + Kajal Patel





2018 Fall Critical Millwork Seminar

Hiciano,Yasmiry
Martell,Kate
Mallardi III,Sylvester
Farrow,James Douglas
Gong,Yindi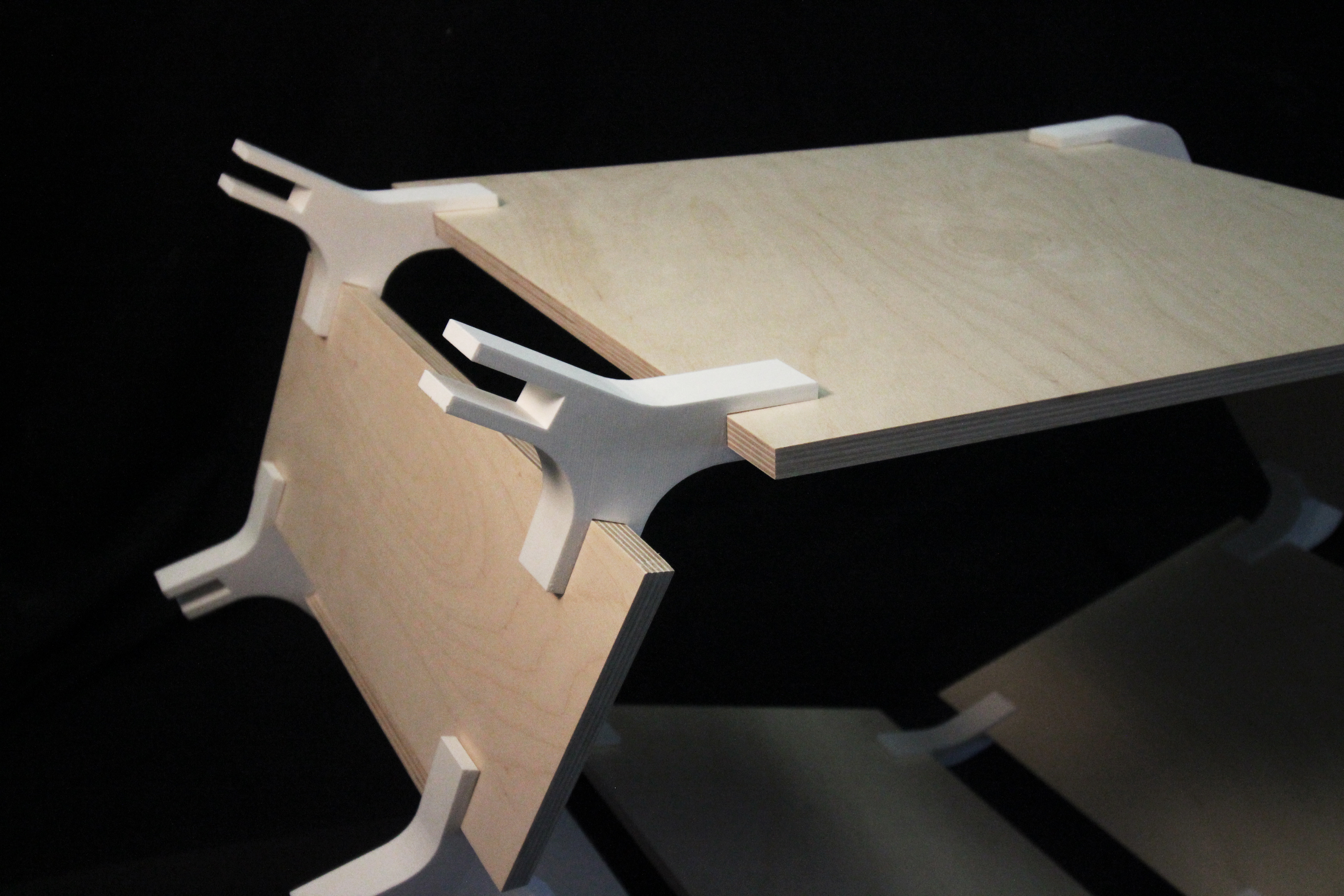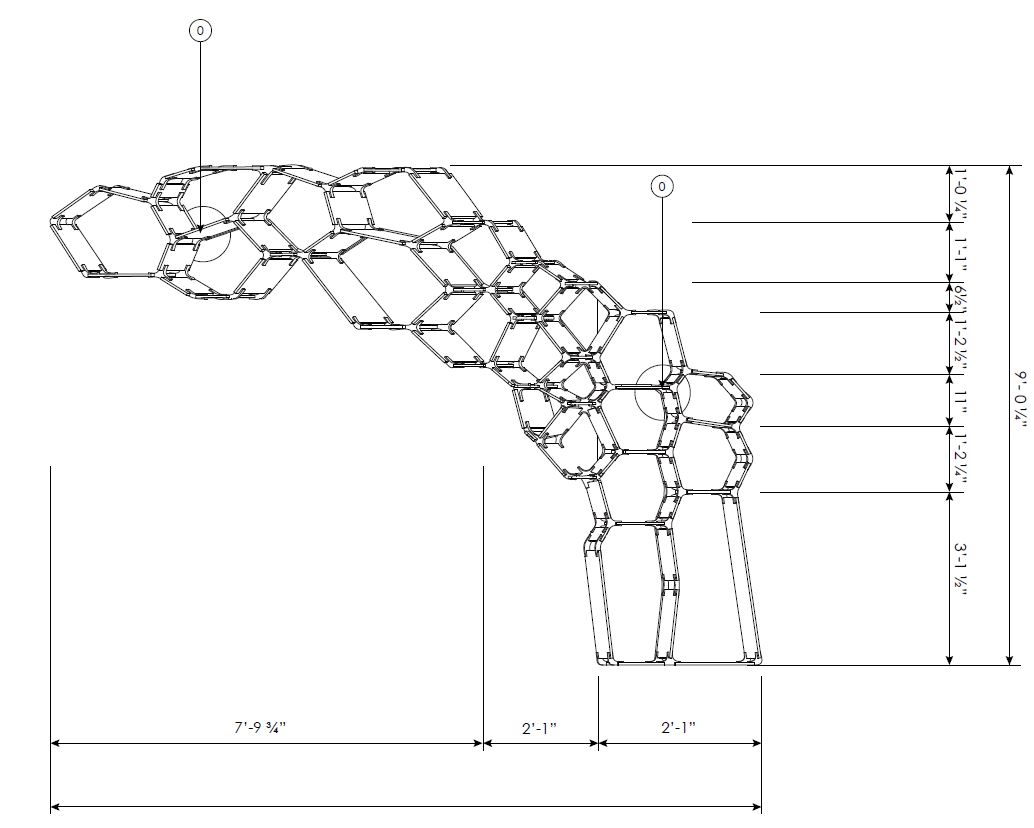 Baptiste,William Joseph
Kelly,Colin Joseph
Peters,Abigail Rose
Lee,Seung Jun
Moore,Brett William
Mussett,Ausra Marie

(photo in progress)





2018 Spring Urban Design Seminar Review




Students:


Bautista,Maria
Camillaci,Michael
Canfield,Charles David
Chandsarkar,Ruchita
DaSilva,Marco Antonio
Dayalan,Krishna Priya
Gao,Shen
Hiciano,Yasmiry
Holahan,Alyson
Jeong,Euychan
Kiblin,Felicia
Mallardi III,Sylvester
Martell,Katherine
Seguin,Alyssa Ellen
Shahid,Arisha
Tseng,Joanne
Updike,Tyler Jared



2018 Spring Junior studio final review




UPD studio final review. The studio is supported by University Police, Archtiecture Department and Trautman Associates.
(Photo by Alexander Becker, UB Visual Resources Center)
'Architecture for Campus Policing'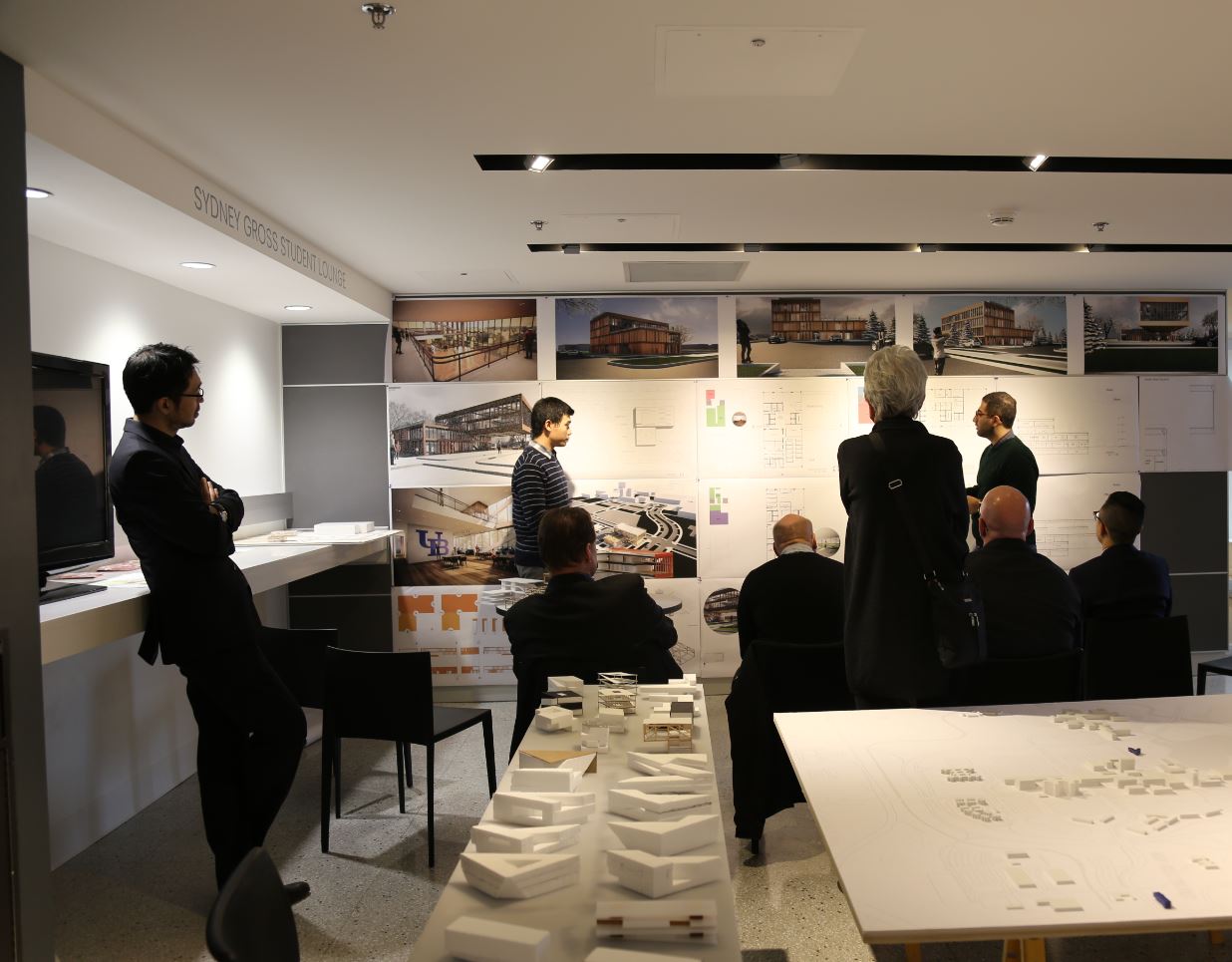 2016 ARC302 Office Studio
Professor: Jin Young Song
Coordinator: Ken Mackay
Students: Horvath,Thomas John
Gates,Tyler Eric
Yudikaitis,Kara Kristine
Chen,Hua Xiu
Updike,Tyler Jared
Powers,Colleen Renee
Nolan,Zachary John
Saldana,Henry
Wu,Yongcong
Alege,Femi
Kelly,Colin Joseph
Little,Nicole Carmen




Saldana,Henry(UB Junior)




Kelly, Colin Joseph


2015 BODY/BUILDING/CITY
: Wellness Center for the Medical Corridor
coordinated by Jin Young Song

Xiaojie Cao (UB, Junior)



Hakchul Seo (UB, Junior)



Baptiste,William Joseph



2015 Spring Seoul-Yangpyeong Studio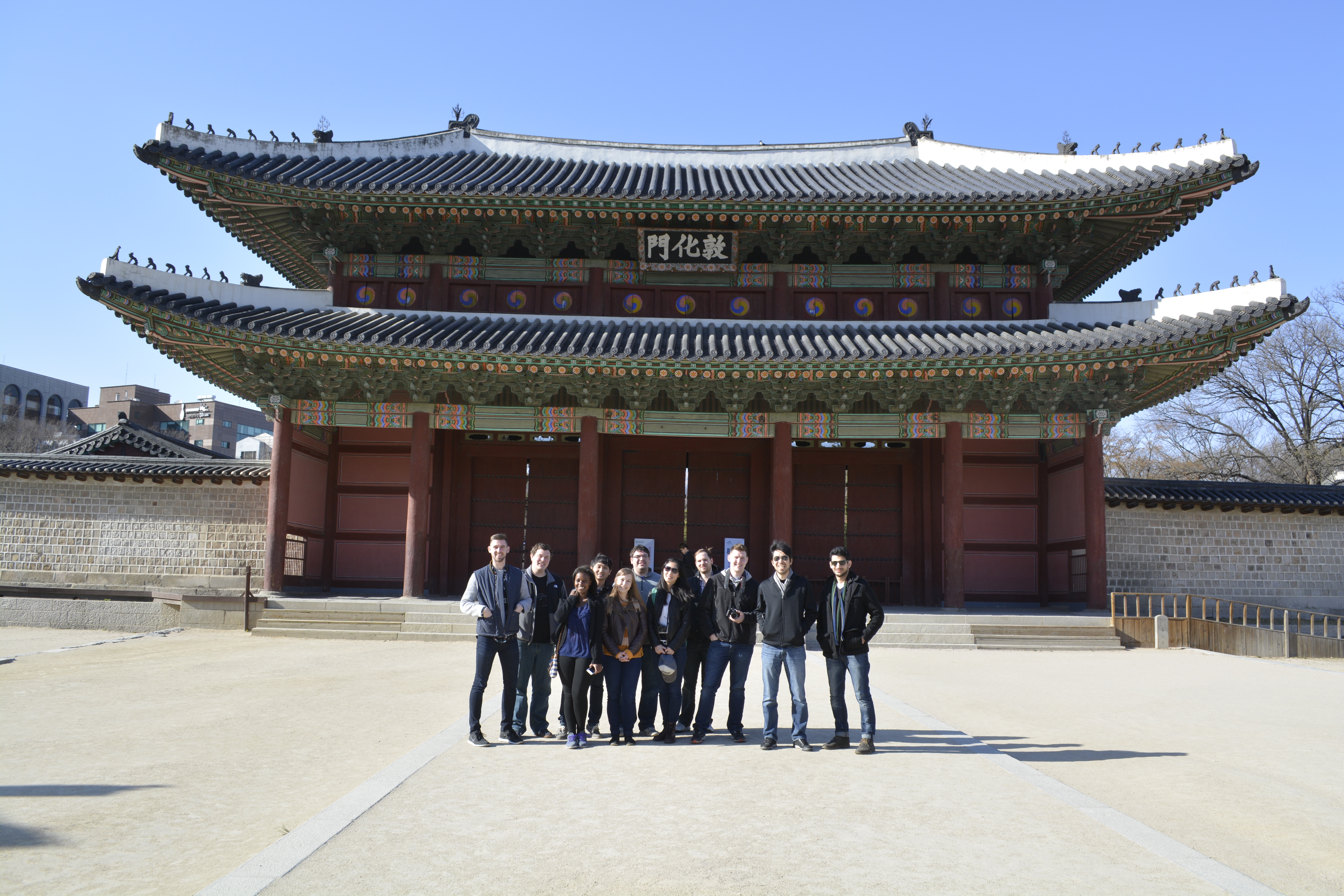 2014 BODY/BUILDING/CITY
: Wellness Center for the Medical Corridor
coordinated by Jin Young Song

Daniel Kleeschulte (UB BS. Arch '16)



2014 PATTERNS OF WORK | PATTERNS OF PRACTICE coordinated by Ken Mackay, instructor: Jin Young Song

Yoojin Byun (UB BS. Arch '15)



Matt Rosen (UB BS. Arch '15)



2013 Self + city, Housing Studio coordinated by Annette Lecuyer, instructor: Jin Young Song
Tuzzo + Wightman (UB BS. Arch '14)

CONTACT

Dioinno Architecture PLLC is a registred design firm in New York state and S. Korea (디오이노 건축사무소). If you are interested in projects which require unique value at any scale, please send us an email for more info.
JYSONG AT GMAIL.COM
디오이노 건축사무소는 미국 뉴욕주와 한국에 등록된 디자인 설계 회사입니다. 프로젝트 관련한 문의는 아래 이메일로 해주시길 바랍니다.
PEOPLE
Jin Young Song, AIA, LEED 송진영
Short CV
Founding Principal
Jin Young Song, AIA, assistant professor at
University at Buffalo, SUNY
, is a registered architect in New York State. Prior to joining the UB, he worked as a senior designer at the SOM New York office and also taught at NYSID. Song's professional experience also includes working for OMA in Rotterdam, Sauerbruch Hutton in Berlin, and Leers Weinzapfel Associates in Boston. He received a Master in Architecture degree from Harvard University's Graduate School of Design, and a Bachelor of Science in Housing & Interior design, Human Environment and Design from Yonsei University, Korea. He has founded the architectural practice Dioinno, pursuing innovation in architecture and urbanism in the framework of facade innovation and in the tension between structure and ornament.
Collaborating Partners
Bonghwan Kim, PE, AIA, LEED 김봉환 구조기술사
Structure Engineer
(P-A-R-T, Twisted Field1.0, Twisted Field 2.1)
Bonghwan Kim is a Project Engineer who has experienced in designing cable-net structures for cladding design as seen in the Lotte Super Tower in Seoul, Korea as well as the Chhatrapti Shivaji International Terminal in Mumai, India. The Project Engineer incorporates the structural engineering design concepts with the planning, architectural and other required systems. His responsibilities also include overseeing the preparation of complete structural engineering documents and reviewing them for compliance with the approved program requirements.
Hyeyeon Cho, IIDA, NCIDQ, LEED
Interior Architect
Hyeyeon Cho is licensed interior architect specialized in high end office, healthcare and education design. Before joining to DIOINNO, she worked with Perkins+Will and Gensler for 7 years producing numerous award winning projects. She received Master in Interior Architecture from RISD(Rhode Island School of design).
Andrew Koudlai
Project Architect
Andrew Koudlai is a practicing architect at CannonDesign where he has worked on several award winning projects including the Centre Hospitalier de l'Universite de Montreal. He received a Master of Architecture from the University at Buffalo. He was awarded the AIA School Gold Medal, the Certificate of Merit in the research of Architecture, and collaborated on the Grow Home - the 2nd place winner of the Department of Energy's international Solar Decathlon Competition(2015). He also practices independently and has been recognized by the Illuminating Engineering Society of New York City for his work on Perspective Counts in the Revealing Shadows exhibition(honorable mention 2011), and the International Interior Design Exhibition for his work on BLOK for Ashwood design (winner 2014). With professional experience in construction, working with DIOINNO, CannonDesign, the Rockland County Planning Department, and various contractors, he helps realize design ideas into built works.
Hackcheol Seo
Research Assistant
Jingjiang Zheng
Research Assistant
PREVIOUS CONTRIBUTORS:
Tino Goo
Matt Rosen
Unnati Masurkar
Hashim Ajlouni
Gary Chung
Brian Ravinsky
2019. 7.31.
SIMS news articles:
https://newsroom.posco.com/en/bend-it-like-steel-2019-forge-prize/
https://www.aisc.org/pressreleases/press-releases/aisc-awards-inaugural-forge-prize-to-innovative-architect/#.XUJIBOhKg0A
http://www.buffalo.edu/ubnow/stories/2019/07/song-forge-prize.html


2019. 6. 24. - 7.1.
Jin Young Song participated in Kookmin Univ. International Digital Architecture Workshop.




2019. 6. 7.
SIMS won 2019 Forge Prize Grand Prize supported by by The American Institute of Steel Construction (AISC) and The Association of Collegiate Schools of Architecture (ACSA).
https://forgeprize.com/winners2/





2019. 4.1.
Laka Perspective Vol.2 is published: https://lakareacts.com/competition-2018/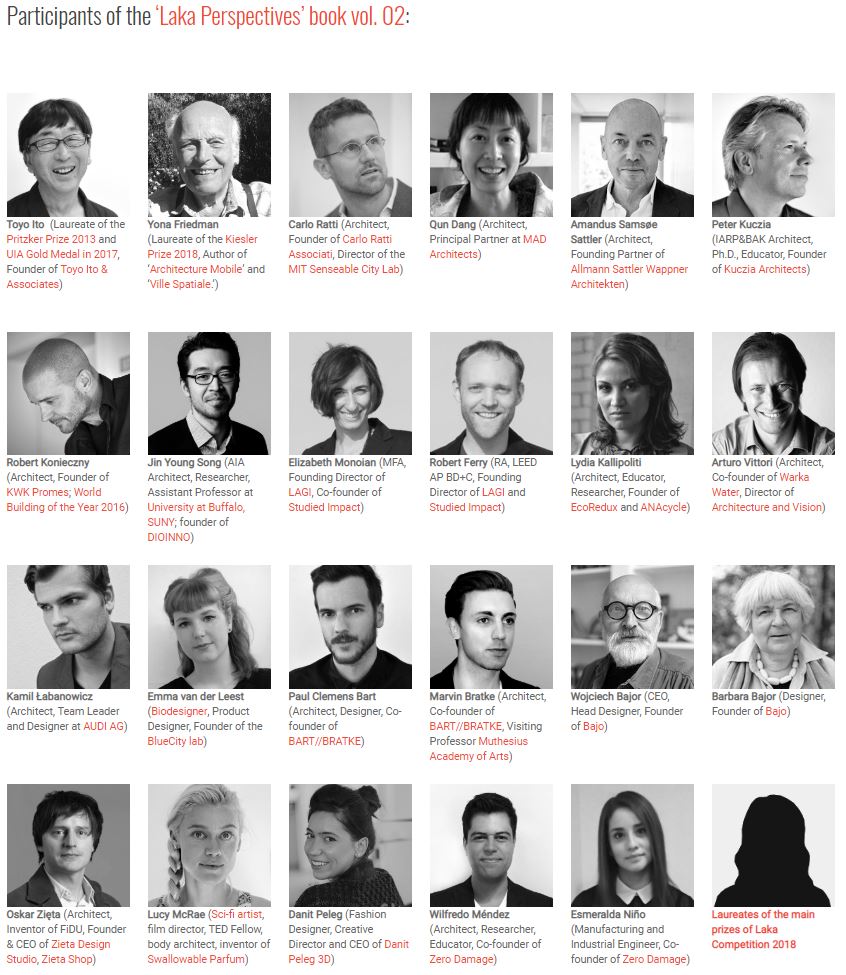 2019. 3.28.

Jin Young Song wins 2019 Forge Prize Phase 1
https://forgeprize.com/winners/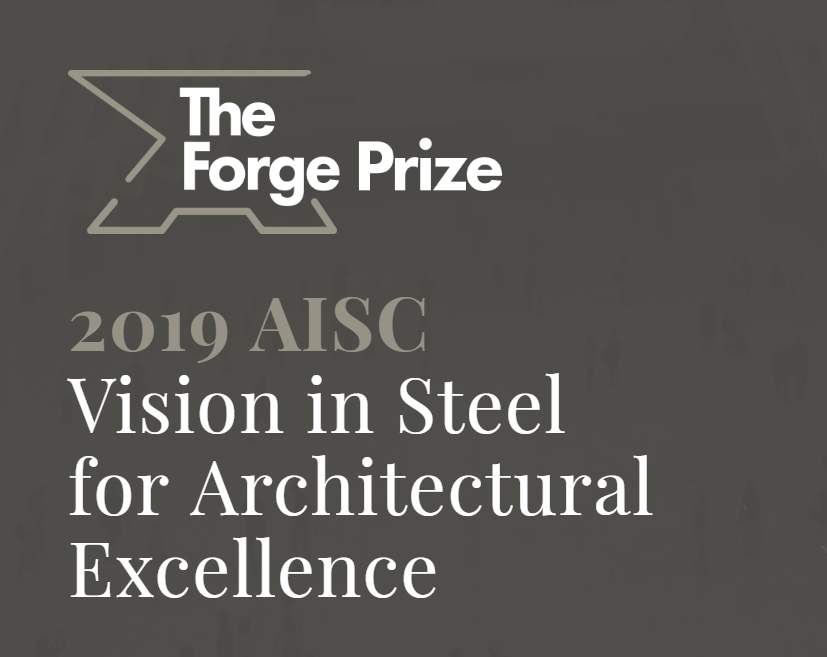 2019. 3.28-29.
Jin Young Song has won Design that Educate Award and will present the facade research at Architecture in Foyer conference, Solarlux Campus, Melle, Germany.
https://designeducates.com/winners-2019-sims/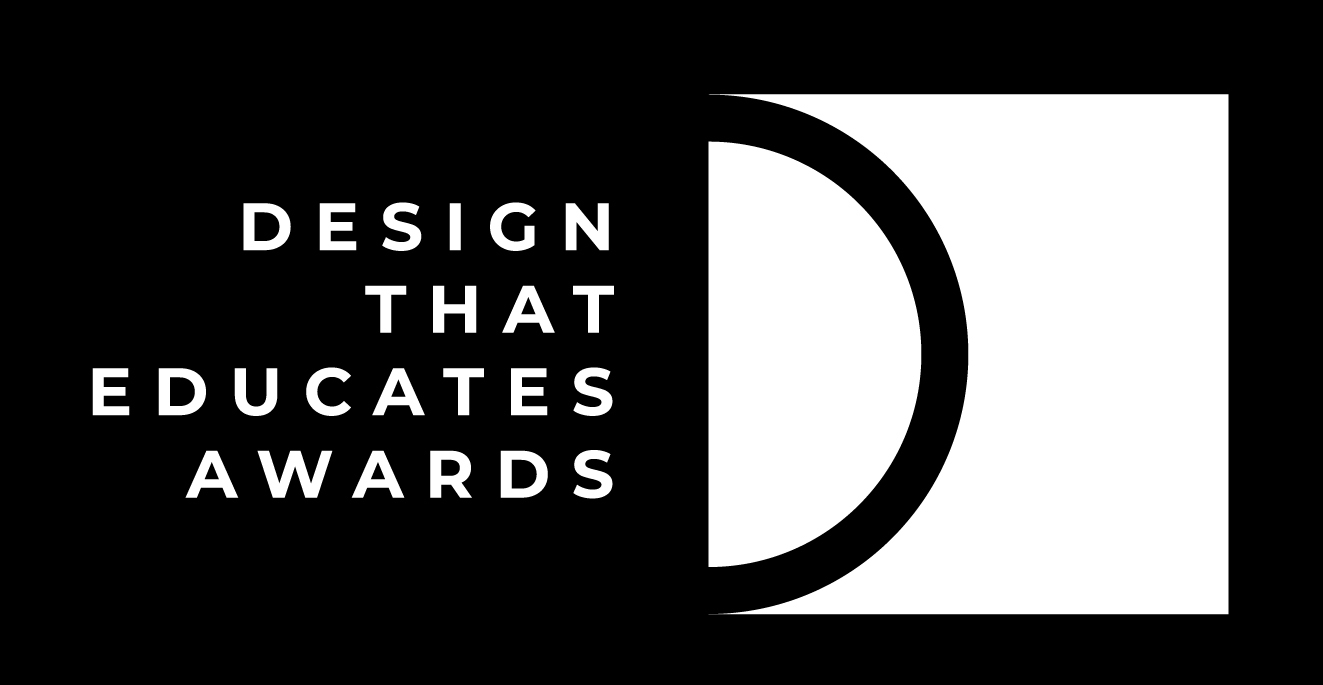 supported by Solarlux and Laka Foundation


2019. 3.1.

Roundtable Discussion:
The Past and Future of North and South Korean Relations

The role of art and architecture in testing the new citizenship of a united Korea.



2018. 11.1. - 11.26
Exhibition, Connected Living : Housing Research for the Self-Evolving City, organized by Sylvester Mallardi, Arisha Shahid, and Jin Young Song


2018. 10.1. - 10.2.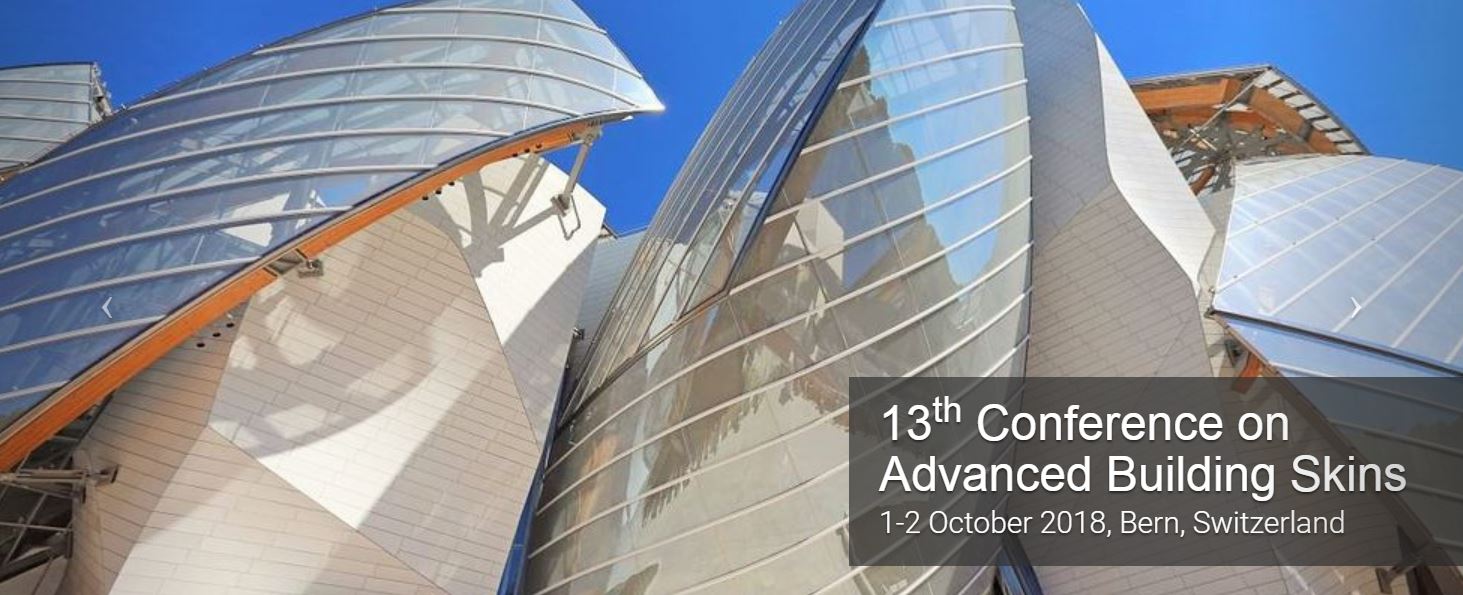 Jin Young Song's facade research is accepted to Advanced Building Skins Conference, Bern, SwitzerlaFluSma[[nd.



2018. 7. 10.
Unduk Naru Ferry Terminal has been selected as a Finalist in the Architizer A+Awards for theUnbuilt Transportation category.
https://vote.architizer.com/PublicVoting#/2018/architecture/transportation/unbuilt-transportation





2018. 6. 4.
An newspaper article is published at the Hankyoreh.
새로운 남북화해 시대, 다른 기억과 문화의 힘
원문보기:
http://www.hani.co.kr/arti/opinion/because/847651.html#csidx00dc67ad13cc5b5976645f882beeba9



2018. 4. 24.
Emboss tower research paper is published.
International Journal of High-Rise Building
http://ctbuh-korea.org/ijhrb/05ijhrb01.php?id=214



2018. 4. 9.
Connected Living is selected to be a finalist to THE PLAN Award 2018
https://www.theplan.it/eng/award-2018-specialprojects/connected-living-1




2018. 4. 1.
A research paper is published (Technology|Architecture + Design).
Volume 2 Issue 1 Spring 2018

Snapping Facades: Exploring Elastic Instability for the Building Envelope
Jin Young Song, Seoyoung Heo, and Jongmin Shim
https://tandfonline.com/doi/full/10.1080/24751448.2018.1420964
PDF DOWNLOAD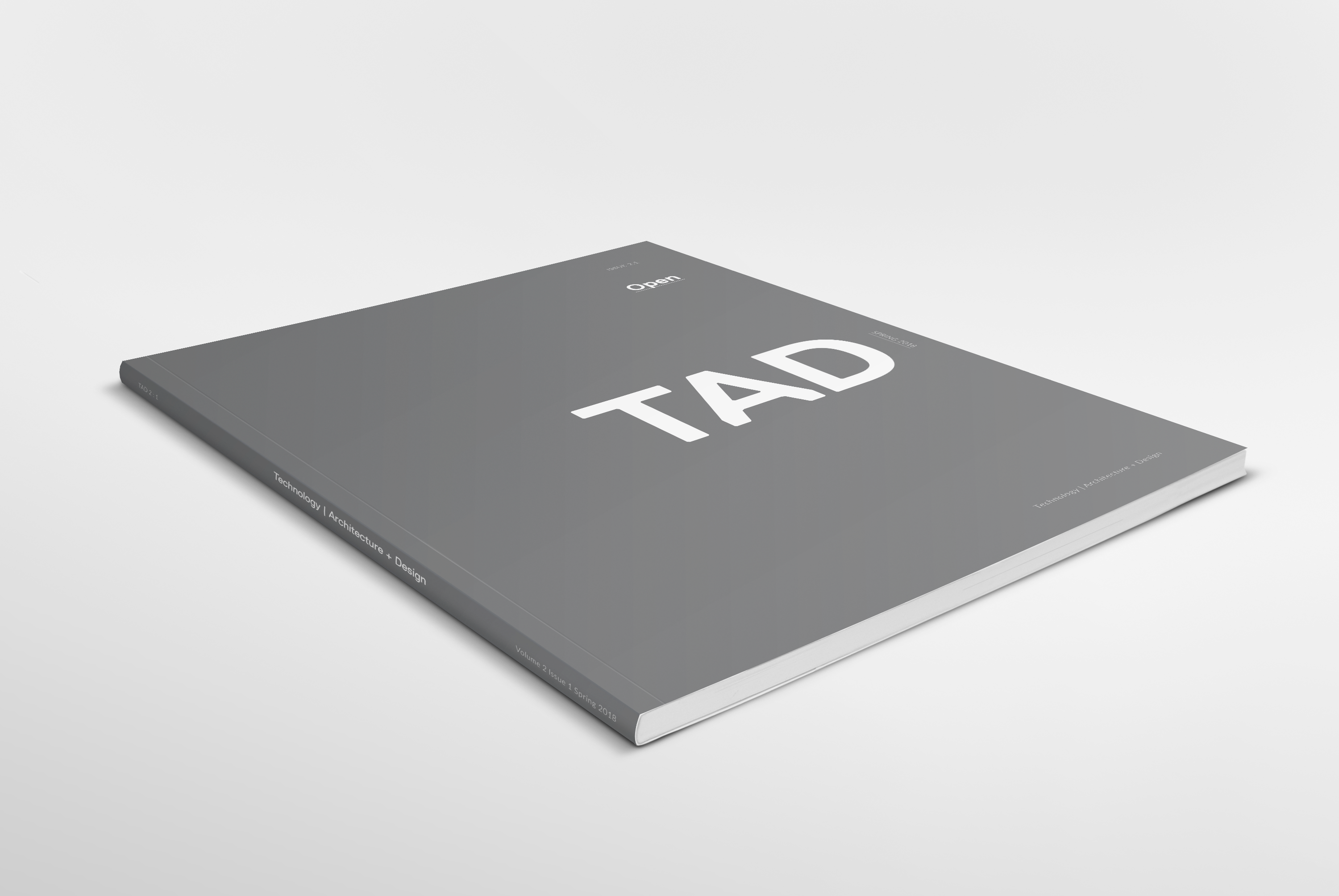 2018.3.14
Snapping Light Surface is exhibited at Light + Building 2018, Frankfurt am Main, Frankfurt, Germany, March 18-23.
https://light-building.messefrankfurt.com/frankfurt/en.html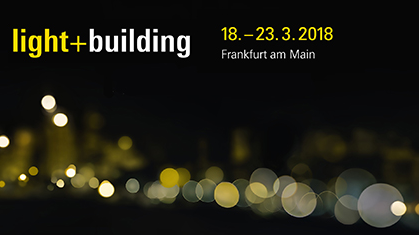 http://www.lgoledlight.com/introducing-the-design-prototypes-showcase-at-light-building-2018/

Song will be at the exhibition site during 22nd-23d, 3-6pm, at Agora A30.

2018.2.05
Emboss Tower and Snapping Facade have won 2018 iF Award.
https://ifworlddesignguide.com/search?search=emboss%20tower#/page/entry/230327-emboss-tower/
https://ifworlddesignguide.com/search?search=snapping#/page/entry/230325-snapping-facade/



2018. 1.25.
The Emboss Tower is accepted to 106th ACSA Annual Meeting | The Ethical Imperative, March 15-17, 2018 | Denver, Colorado. Presentation PPT



2018. 1.13.
An exhibition, 'In' the Facade, opens at Dongdaemun Design Plaza Gallery Mun from Jan 19th to Feb 10th.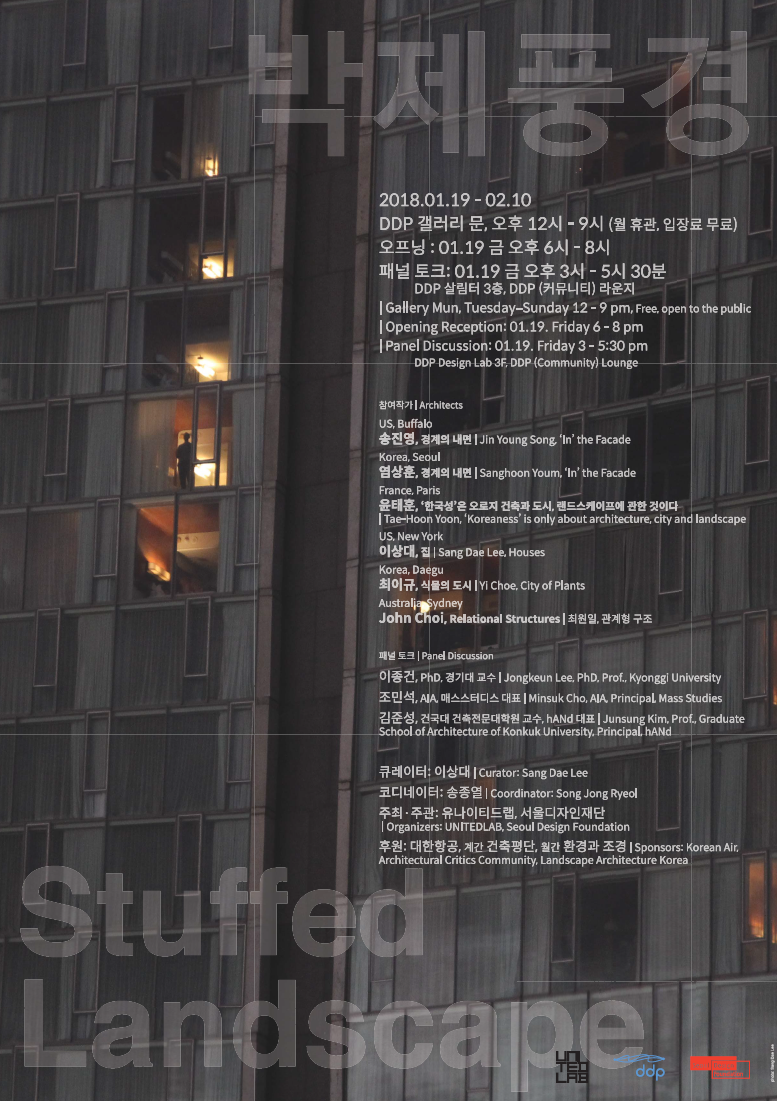 2018. 1.16
Jin Young Song presented 'Morphing: Parametric Design Workshop' at Yonsei University, Seoul, Korea.




2017.12.20
Snapping Light Surface has won 3rd prize at LG OLED Design Competition 2017.


More than 650 people around the world submitted their designs. The juries include the founder and CEO of Red Dot, Peter Zec and other renowned experts in each field of design and technology. The proejct will be exhibited at the 'Light + Building 2018' at Frankfurt, Germany, with LG Display's support.

http://www.lgoledlight.com/design-competition-2017-result/#divSpace



2017.10.9.

Jin Young Song's project, HOTEL SOLITAIRE, received Honorable Mention in Architectural Design / Hospitality Architecture category from 2017 the American Architecture Prize.
https://architectureprize.com/winners/winner.php?id=60304&mode=hm
2017.9.11.
http://www.hani.co.kr/arti/opinion/because/810541.html
2017.9.8.
Compact Renaissance :the Case of Yangpyeong and Seoul in S. Korea has been selected one of the Outstanding Papers & Design Works by UIA 2017 Seoul Scientific Committee.
2017.9.6.
Jin Young presented 'Alternative Actuation Techniques for Kinetic Surface' at UIA 2017 Seoul World Architects Congress. Discussion session with presenters: Jürgen Steffens(JSWD Architekten), Ernst Giselbrecht (Ernst Giselbrecht + Partner), Byungkoo Lee (Heerim Architects)
2017.9.5.
Jin Young Song presented "Making of Architecture that Reacts," (Symposium, Architectural Research on Making, Younsei University, Seoul, September 5, 2017), Organized by Prof. Sanghoon Youm (Yonsei Univ.)
2017.8.28.
Connected Living Exhibition at Seoul Museum of Art (9/3 - 11/2)

2017.5.15.
Jin Young Song's
Metabolic Evolution
has won Open Idea Competition for Self Evolving City of the Future
http://selfevolving.org/?c=45/46
http://dioinno.com/Connected-Living-Metabolic-Evolution-through-Prefabrication-and
2017.3.31.
Jin Young Song's Facade Research is accepted to UIA Seoul conference in Kinetic Surface session
2017.3.30.
Jin Young Song will present 'Facade for Green Buildings' at the Korean-American Research Symposium on Urban Environments.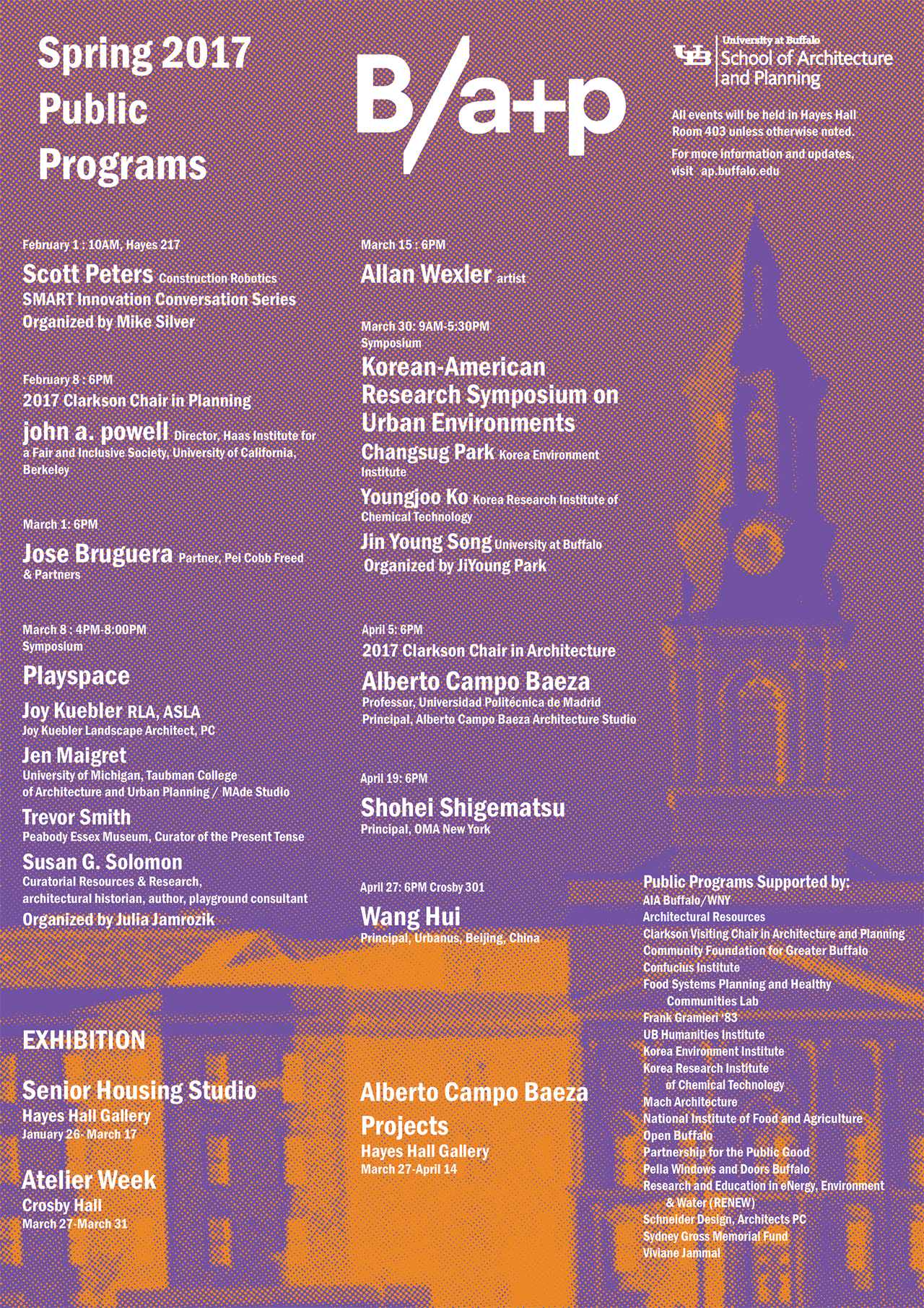 2017.3.14.
Hotel Solitaire has been selected as a Finalist in the Architizer A+Awards for the Unbuilt Hospitality category.
Help us become a winner here!
https://vote.architizer.com/PublicVoting#/winners/2017/typology/hospitality/unbuilt-hospitality

2017.3.10.
Jin Young Song's aged apartments research, The Face of "A Parte" received honorable mention from 2016 Steedman Fellowship competition.
https://steedmanfellowship.wustl.edu/pedro-pitarch-named-the-2016-17-steedman-fellow/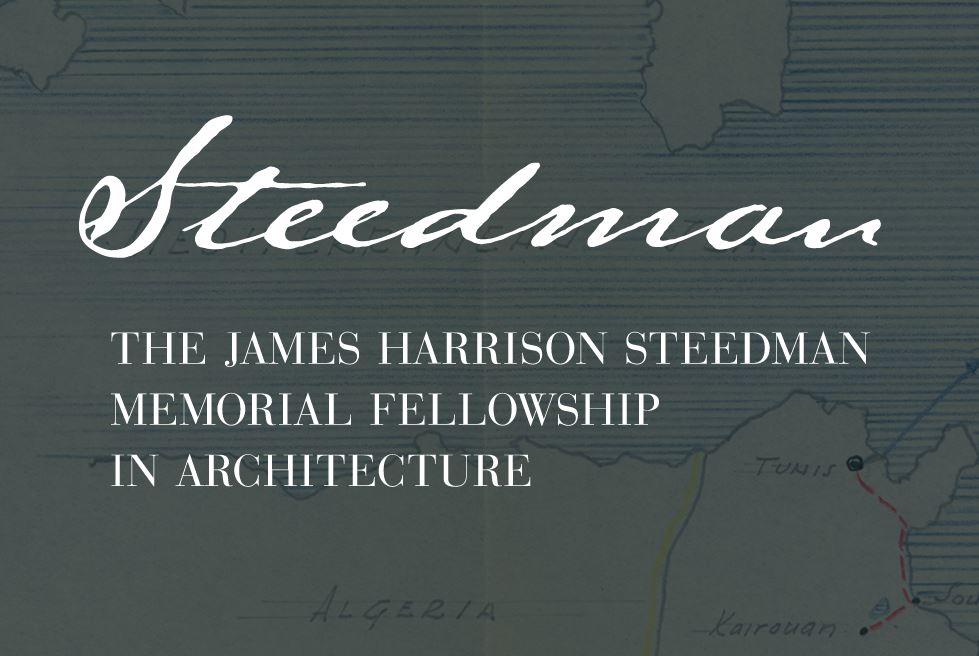 2017.2.24.
Emboss Tower is featured at Meeting the Architecture 2030 Challenge: Reimagine Structure Conference as one of six finalists
https://metalsinconstruction.org/meet-the-winner-finalists-of-the-2017-design-challenge/

Jury members:
Lise Anne Couture, AIA, Asymptote Architecture
Michael D. Flynn, FAIA, Pei Cobb Freed & Partners
Hauke Jungjohann Thornton Tomasetti
Ahmad Rahimian, PhD, PE, SE FASCE, WSP | PB USA
Craig Schwitter, PE, BuroHappold Engineering; and
Marc Simmons, BArch, BES, Front Inc.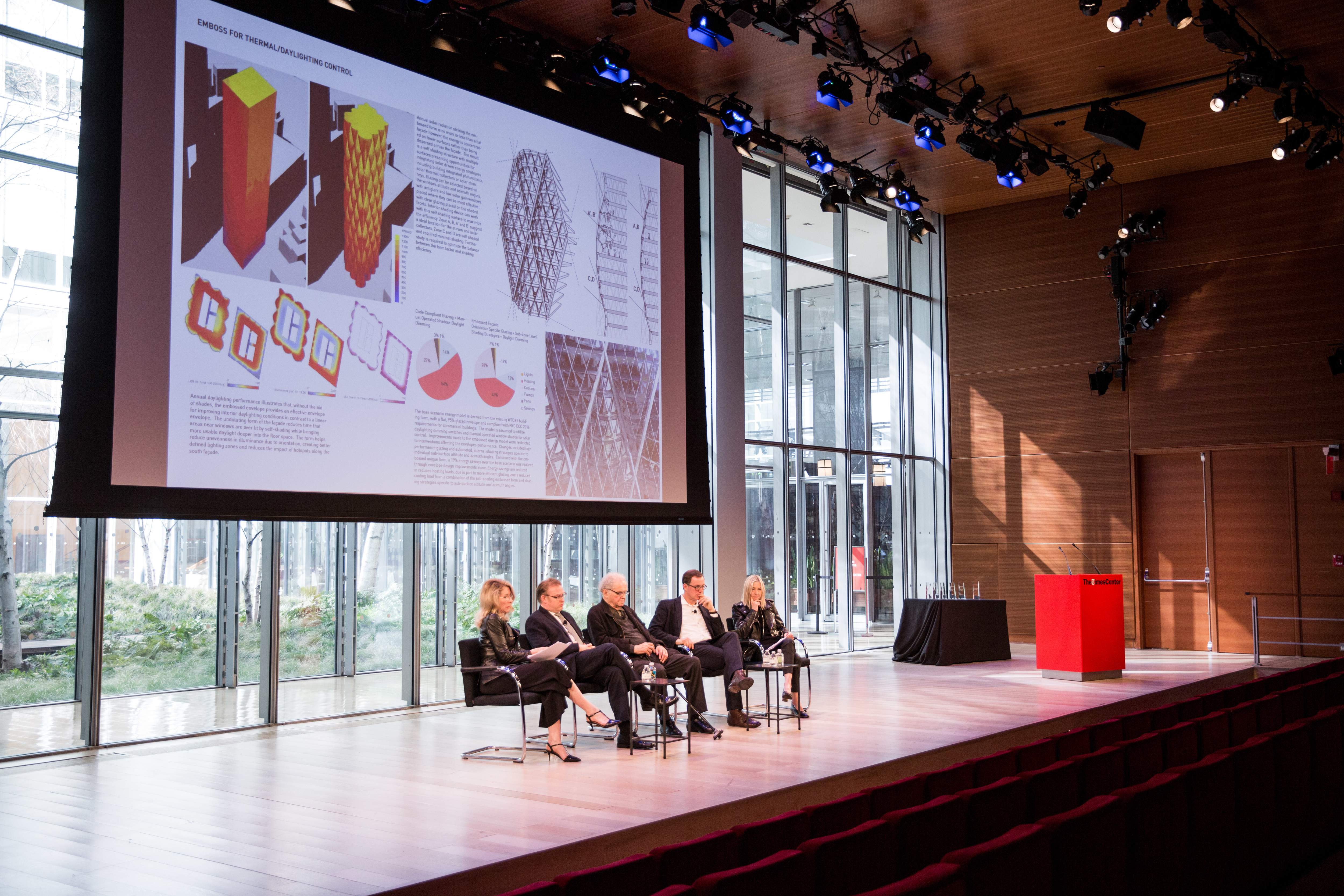 2017.2.20.
Jin Young Song led the Emboss team and the entry has been selected as a finalist in Metals in Construction Magazine 2017 Design Challenge.
The grand prize-winning entry will be announced at our
Feb. 24 awards conference
at The Times Center, 242 W 41st St, New York, NY 10036, 8am-12pm.
2017.1.30.
A facade research project is accepted to ACSA 2017 105th Annual Meeting, March 23-25, 2017 in Detroit, MI
2016.12.2.
Jin Young Song's Facade Research has won 1st Prize from 2016 Laka Competition.
More than 250 Participants from 40 countries submitted 127 designs to this year's "Architecture that Reacts"
https://lakareacts.com/competition/winners/1st-prize-snapping-facade/

http://bustler.net/news/5363/investigating-architecture-that-reacts-in-the-2016-laka-competition-the-winning-entries Project Team: Jin Young Song (Architect and Assistant Professor, Department of Architecture, University at Buffalo, State University of New York) Jongmin Shim (Assistant Professor, Department of Civil, Structural and Environmental Engineering, University at Buffalo, State University of New York)

2016.11.18. PAMO wins Honorable Mention at Tomorrow's Workplace Design Competition, presented by Metropolis and Staples Business Advantage. http://www.metropolismag.com/Point-of-View/November-2016/tomorrows-workplace-announcement-2016/


2016.10.1. Jin Young Song is the recipient of 2016 AIA New York State Design Awards Unbuilt Young Category https://issuu.com/aianys/docs/2016_awards_book_web/18


2016.9.12.



Hotel Ascension received 2016 AZ Award of Merit

2016.9.22.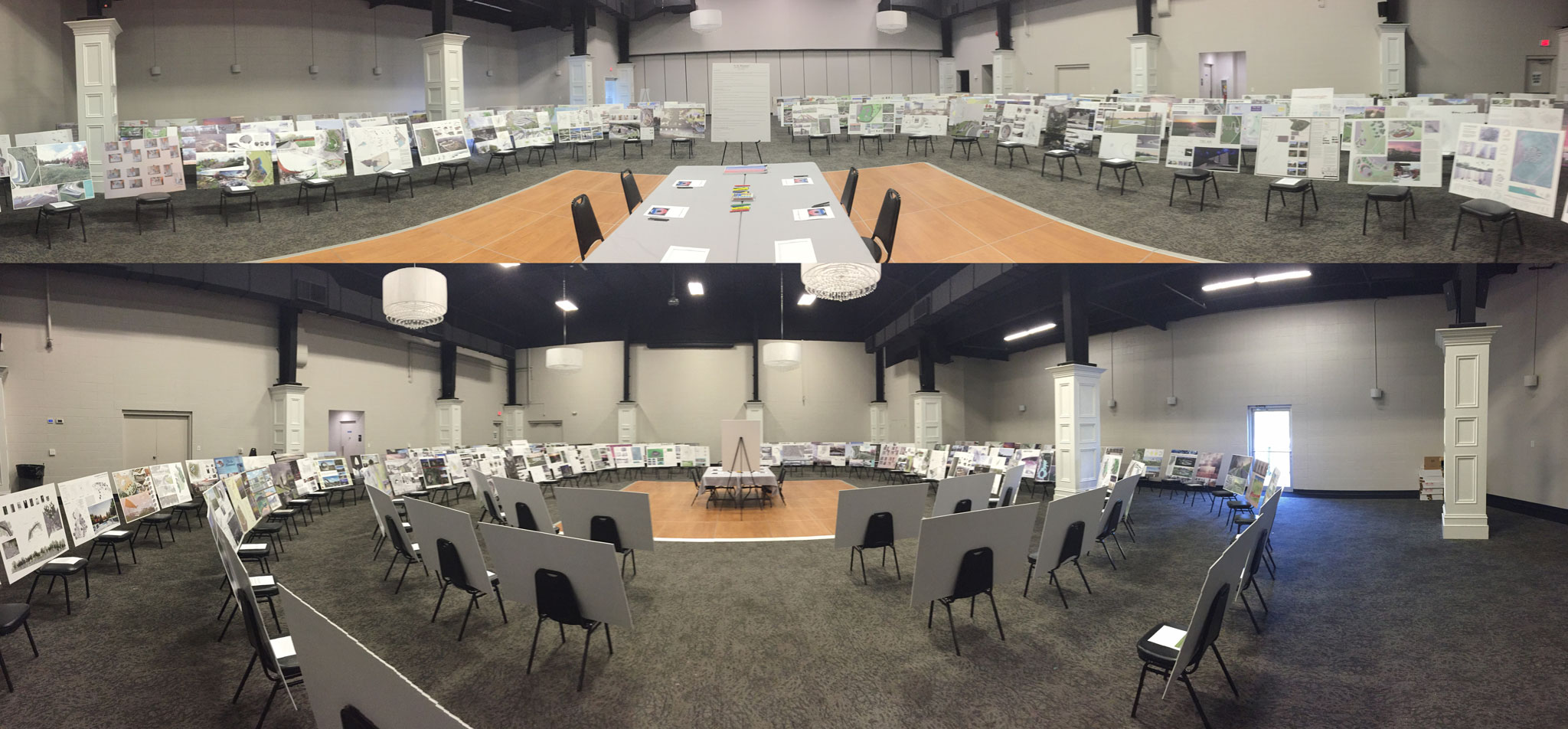 Jin Young Song has received Honorable Mention from Tri An Monument International Competition.http://www.tri-ancompetition.com/finalists-and-honorable-mentions/ 128 entries from 29 countries were carefully evaluated by an internationally influential jury panel composed of Susan Rademacher, HON. ASLA (Landscape Lecturer, Writer, Curator, Consultant & Designer) Parks Curator, Pittsburgh Parks Conservancy; Yung Nguyen (Immigrant & Successful Entrepreneur) Founder and Chairman of the Tri Ân Foundation; P.Q. Phan (Composer, Musician, & Educator) Professor of Music at Indiana University; and David M. Biagi (Architect), Director of the University of Kentucky School of Architecture. Design Team: Jin Youn Song Collaborator: Euychan Jeong (Photo from Tri An Monument Competition website)

2016.9.2.
Archello published some of Dioinno works. http://us.archello.com/en/project/slanted-memorial http://us.archello.com/en/project/prefabricating-void


2016.7.1.



Two research papers are accepted to Facade Tectonics 2016 World Congress (October 10 - 11, 2016). The conference is about facades for both professionals and academics featuring blind peer reviewed papers with both new research and case studies. Title: Glass House for Music Authors: Jin Young Song, Arthur van der Harten , Paul Battaglia Title: LEAF (Low Energy Adaptive Facade) Authors: Jin Young Song, Haiqing Lin, Jongmin Shim

GLASS HOUSE PDF DOWNLOAD

LEAF PDF DOWNLOAD

2016.6.17.
Hotel Ascension is presented at the 2016 AZ Award Gala at Toronto


2016.5.12.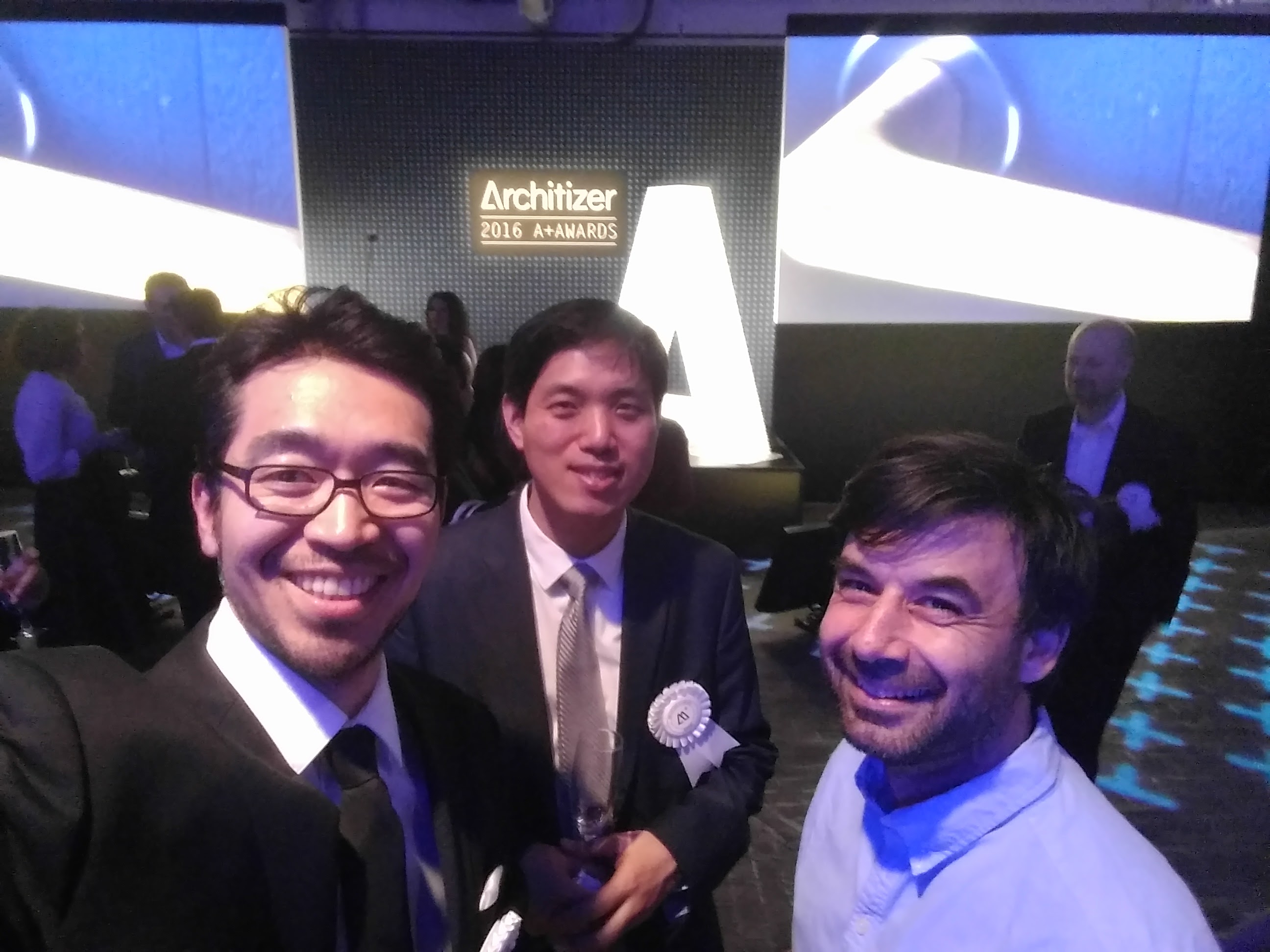 Jin Young Song, Bonghwan Kim(Structure engineer for High Living) and Georgios Rafailidis at A+ Award Gala


2016.4. 26.

Jin Young Song will present High Living and discuss Slum improvement using prefabrication in arhictecture.


2016.4. 12.


High Living won 2016 Architizer Jury Award

2016.4. 6.

Hotel Ascension is an AZ Award Finalist. http://www.azuremagazine.com/article/2016-az-awards-meet-the-finalists/ https://azure.awardsplatform.com/entry/vote/rbvLKQeE?category=885

2016.3. 21.

We're an A+Awards finalist - and you can help us become a winner! Vote for our project [High Living by DIOINNO Architecture PLLC] in the Unbuilt Residential Category http://awards.architizer.com/public/voting/?cid=95


2016.3. 1. ZEAF(Zero Energy Adaptive Facade) wins the SMART Exploratory Grant Team: Jin Young Song (Department of Architecture) Haiqing Lin (Department of Chemical and Biological Engineering) Jongmin Shim (Department of Civil, Structural and Environmental Engineering)

2016. 2.11.

Hotel Ascension is selected as Special Mention for the d3 Unbuilt Visions 2015 international architectural design competition

2016. 1.15.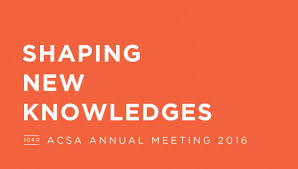 Glass House has been accepted to the ACSA 104th Annual Meeting Conference. The project will be presented in Project Session during the Annual Meeting in Seattle and published in a Proceedings book.

2015.11. 12.
DIOINNO wins 2015 Design Awards Merit Award from AIA Buffalo/WNY


2015.11. 11.
Jin Young Song and his project High Living is featured at Space Magazine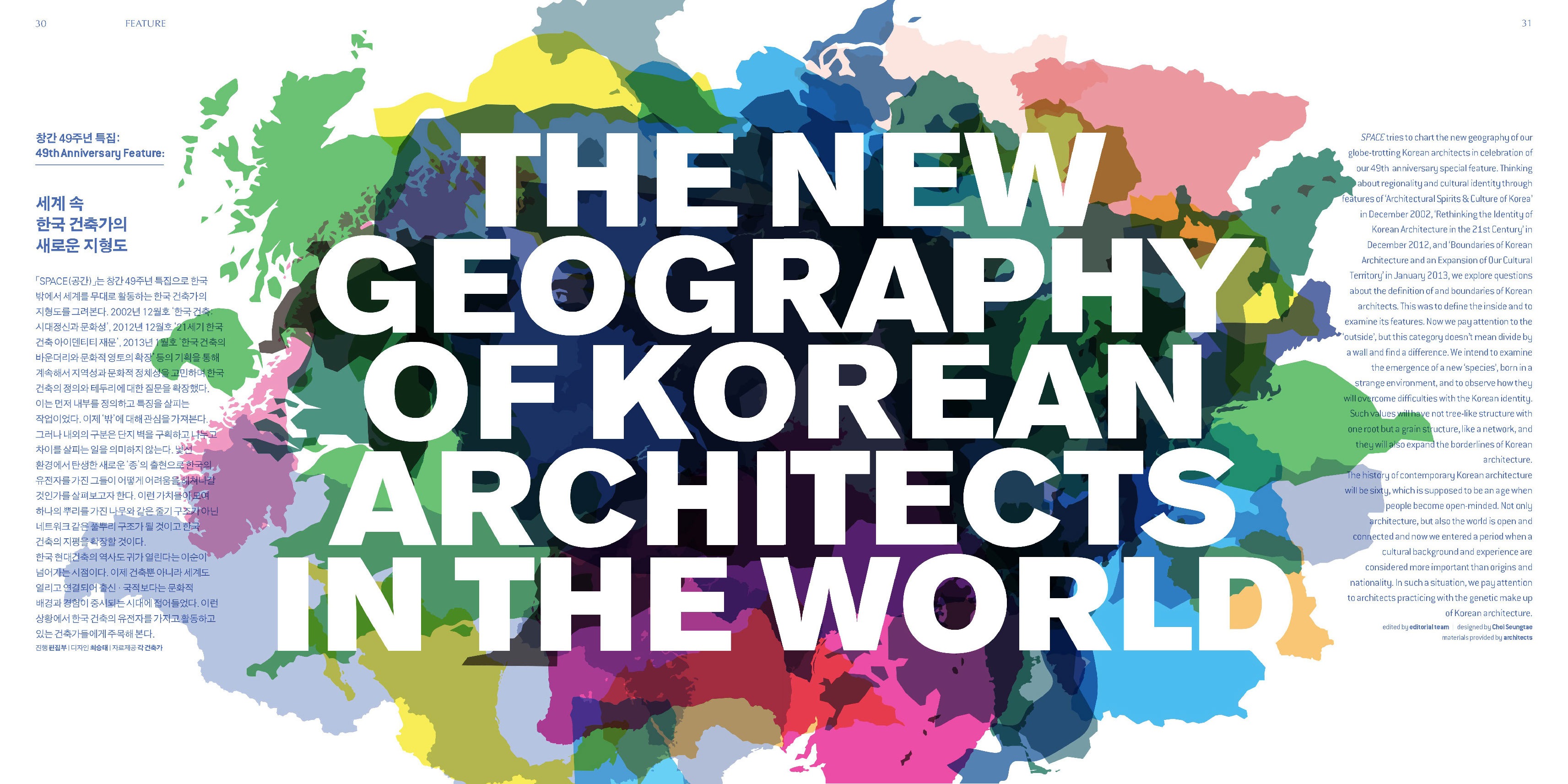 2015.10. 24. Jin Young Song at AIA NYS 2015 Design Award Gala


2015. 9. 29. Jin Young Song and Bonghwan Kim(SOM) will present Re-imagining Aged Housing: Prefabricated Apartment Remodeling Type at AIA New York State Saratoga Design Conference


2015. 8. 4. High-Living received 2nd Place Award at Steel City: Container Skyscrapers - MUMBAI organized by SuperSkyScrapers™ http://www.superskyscrapers.com/viewResultslist.asp?sid=50289

2015. 7. 27. Glass House received Honorable Mention by [AC-CA]™ , an international architectural competition organizer. http://www.ac-ca.org/en/tokyo13mentions


2015. 7. 14. P-A-R-T received "Citation" by the 2015 AIA NYS Design Awards Jury Category: Unbuilt Young (Less than 10 years) http://www.aianys.org/awards/2015_design_award_recepients.shtml#unbuilt


2015. 5.15. Jin Young Song's project, DMZ Cultural Complex, is selected for the International Symposium: Architecture and urbanism for peace and reconciliation


2015. 4.15. Jin Young Song, assistant professor, and his partner firm MINIMAX in South Korea was awarded a $200,000 research grant from the Korean government to deliver sustainable urban planning solutions to the city of Yangpyeong, S. Korea under the theme of Reshaping the pattern of sprawl. Prof. Song and his combined studio of graduate and undergraduate students from both architecture and planning recently traveled to Korea for a presentation to the city mayor and site analysis. The team also participated in workshops with Yonsei University (Professor Yeonsook Lee), local engineers, and architects. http://ap.buffalo.edu/news/korea_spring2015.html

2015. 3.11. Facade As Exhibition at Crosby Hall
ARC 490/590, Research Senimar, Fall 2014 University at Buffalo Professor Jin Young Song Students Chung,Gary Dai,Wei Damania,Stuti Shitanshu Donmez,Cansu Goo,Hyeongmo Jin,Hongxun Jin,Meiyan Kang,Taewoo Koudlai,Andrew Lamm,Daniel Robert Masurkar,Unnati Vinod Munagala,Bhargav Thunuguntla,Sivakrishna Koushik Walimbe,Rohit You,Jian Feng Zhang,Yuzhu


2015. 3.4.
Façade: Phenomenon, Identity, Memory will examine the building facade as a cultural object with public and pervasive presence, and explore the facade as an embodiment of culture and collective identity in the digital age. The presentations and examinations of selected projects from Morphosis, SHoP, SOM and Sauerbruch Hutton will explore how 'hard' technologies are being deployed to enhance the 'soft' cultural attributes of the building envelope. This event is organized by Jin Young Song with with Nick Bruscia, Brian Carter, Annette LeCuyer and Chris Romano. Sponsors include the UB Humanities Institute, the Buffalo chapter of the AIA, Rigidized Metals and Boston Valley Terra Cotta.

2015. 1.29. DIOINNO wins 2014 Design Awards Merit Award from AIA Buffalo/WNY



2015. 1.23. Architizer interview: http://architizer.com/blog/aaward-winner-qa-dioinno-architecture/

2014. 12.15.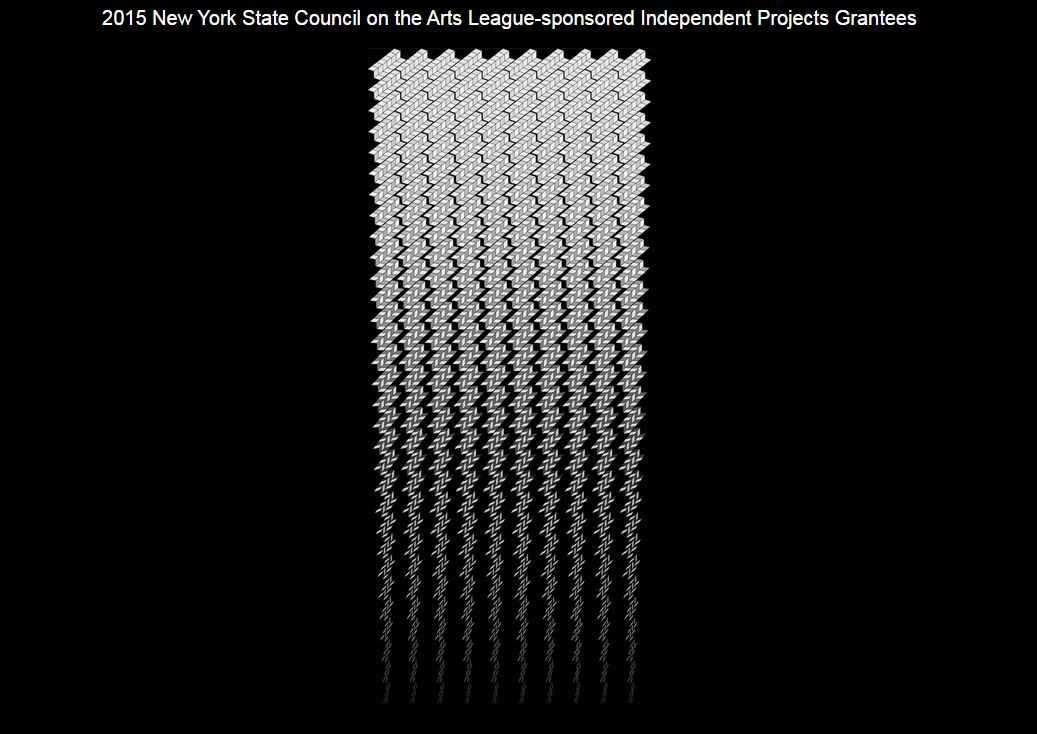 ZEAF is selected by NYSCA to be one of Independent Projects funded in the State of New York with the Architectural League as non-profit sponsor. http://archleague.org/2014/12/2015-new-york-state-council-on-the-arts-league-sponsored-independent-projects-grantees/


2014. 11.21.
DIOINNO wins Second Awards in Residental Concept Section at RTF Sustainability Award 2014. http://www.re-thinkingthefuture.org/portfolio/p-a-r-t-dioinno-architecture-pllc/ http://www.re-thinkingthefuture.org/rtf-sustainability-awards-2014-results-2/

2014. 11.07 .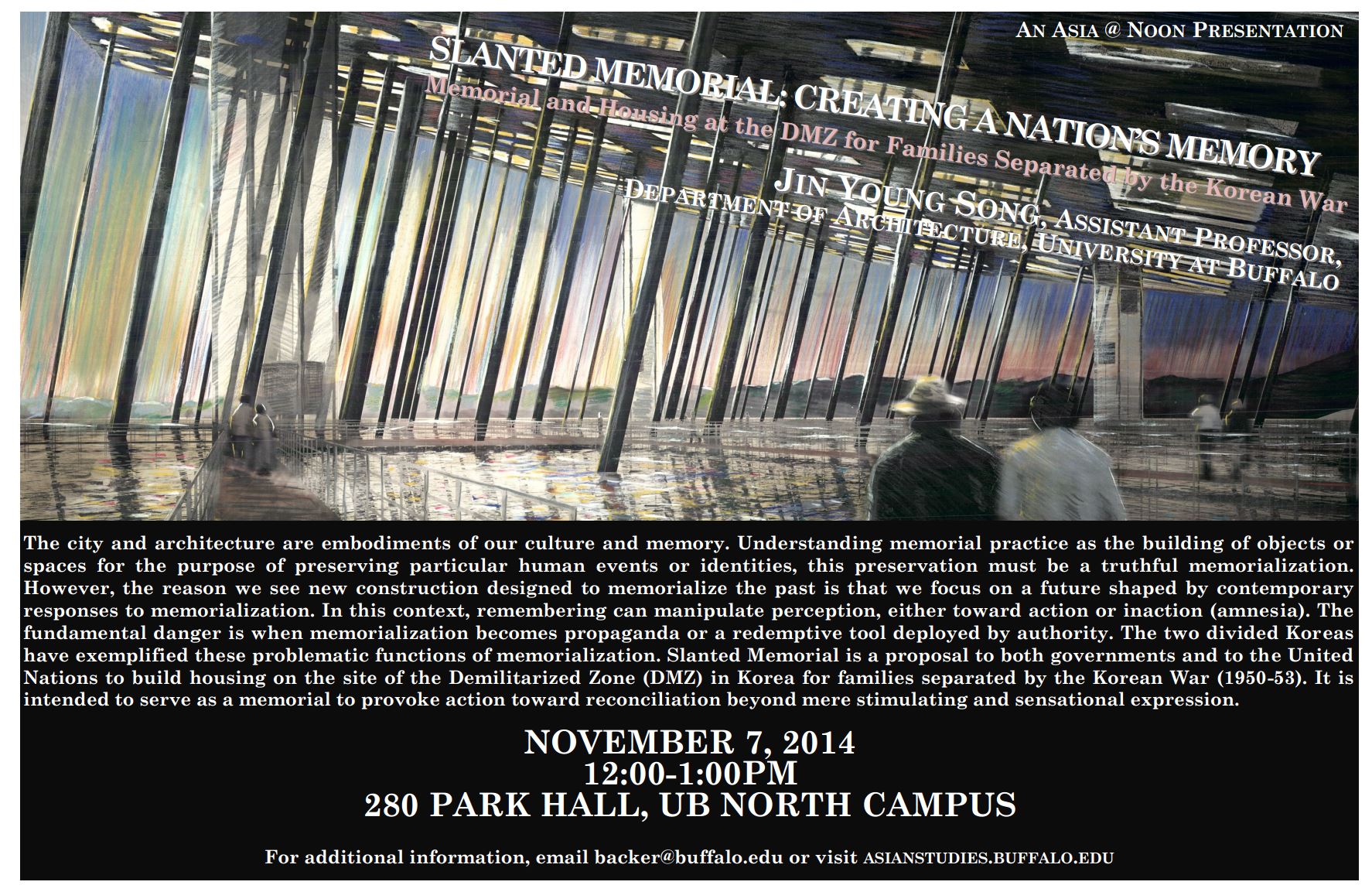 Jin Young Song will give a public lecture this Friday sponsored by UB Asian Studies. The lecture is open to the public, including those without an architecture or design background. Prof. Song will discuss what art and architecture can do for society. Please feel free to join the lecture. Asia @ Noon Presentation Slanted Memorial: Creating a Nation's Memory Memorial and Housing at the DMZ for Families Separated by the Korean War Jin Young Song, Assistant Professor, Department of Architecture, UB

2014. 9.30 .
Jin Young Song is selected as a speaker for the Design Like You Give a Damn : LIVE! , as a part of 5th Annual Humanitarian Conference by Architecture for Humanity at Dwell office in NY City. Design Open Mic features emerging and established designers and architects presenting their humanitarian projects. http://architectureforhumanity.org/content/dlygad-design-open-mic-2014

2014. 6.27 .
Jin Young Song's project Slanted Memorial is selected for Bracket 4 https://www.brkt.org/issue/contents/all/169/slanted-memorial/13/bracket-takes-action

2014. 5.15 . DIOINNO ARCHITECTURE IN 2014 A+ AWARD GALA
Jae Jang, Design Partner of DIOINNO ARCHITECTURE 2014. 4. 8.
Urban Ornament - Wheels in the Sky won Best Selection WT SmartCity 2014, International Award for the Architecture. Also, the project is invited to WT Smart City Exhibition at Milan Design Week Exhibition, April 8-16, 2014. http://www.well-tech.it/WTSmartcityaward/architecture/Arch2014_%20DioinnoArchitecture_WheelsInTheSky.html


2014. 4.5 Jin Young Song has received Nila T. Gnamm Junior Faculty Research Fund from the Asia Pacific Economic Cooperation (APEC) Study Center at the University at Buffalo. Research titled "Prefabricating the Vernacular", exploring the vernacular architecture focusing on Façade in order to find an alternative way of designing urban housing in the Southeast Asia region under the critique of the modernization of developed Asian cities. This research will be done together with Brian Ravinsky (March/MUP) and Yan Duan (MUP) 2014. 4.1 QUBE is the Architizer A+ Award Jury Winner in the Products +Living: category. http://architizer.com/products/qube-1/


2014. 3.6 Exhibition Opening: Today March 6, 2014 6-9 pm WUHO Gallery Los Angeles, March 6-23 2014 (Image from http://www.cityvisionweb.com/project/worldsofcityvision_la/) This exhibition will feature Jin Young Song's Tensile City and Venice, the City of Bridges!!!

2014. 3.4 Public Voting is Open from March 4-21. Vote Now! http://awards.architizer.com/public/voting/?cid=62 http://dioinno.com/Qube-1


2014. 1.7 - 21 EXHIBITION Unbuilt Visions exhibition showcasing Jin Young Song's Slanted Memorial at the TSMD Turkish Architectural Center in Ankara from Jan. 7-21, 2014 http://www.bustler.net/index.php/article/unbuilt_visions_exhibition_in_ankara/ http://www.bustler.net/index.php/article/winners_of_the_d3_unbuilt_visions_2013_competition http://archinect.com/news/article/91464562/winners-of-the-d3-unbuilt-visions-2013-competition http://www.archdaily.com/469561/winners-of-d3-unbuilt-visions-2013-competition-announced/
2013. 12.10. EXHIBITION
(image from http://www.cityvisionweb.com/project/worldsofcityvision_la/) Tensile City is invited to another exhibition from Los Angeles Woodbury University, titled "Worlds of Cityvision" and will take place from March 6-23, 2014 at the Wuho Gallery, right in front of Frank Sinatra, Alfred Hitchcock and Count Base's stars on the "Walk of Fame".

2013. 11.30. AWARD & EXHIBITION
Jin Young Song's housing and memorial project, Slanted Memorial is selected as a Special Mention for the Unbuilt Visions 2013 international architectural design competition. Also this submission is selected by the curators for a forthcoming exhibition to be shown in Ankara, Turkey at the Middle East Technical University Department of Architecture Gallery during January 2013 http://www.d3space.org/unbuiltvisions/

2013. 11. 22. EXHIBITION
Jin Young Song's winning entry, Tensile City, in international competition 2013 CITYVISION Rio de Janeiro, will be exhibited at Cityvision CompetitionsThe exhibition Opening November 22, 2013 7pm Studio-X Rio de Janeiro LOCATION: Praça Tiradentes, 48 Rio de Janeiro – RJ, 20060-070 Brazil http://www.cityvisionweb.com/mag/cityvision-competitions-the-exhibition/ http://dioinno.com/Tensile-City

2013. 11. 22. PUBLICATION
(image from http://www.cityvisionweb.com/mag/issue-9/#) http://issuu.com/cityvisionmag/docs/cityvision_09_72dpi/106?e=1910222/5133728 http://cityvision.bigcartel.com/product/sick-wonder-packaging

2013. 11. 1 AWARD DIOINNO (Jin Young Song and Bonghwan Kim) has received the grand prize from Hyundai E&C regarding urban housing redevelopment project using P-A-R-T::Prefabricated Apartment Remodeling Type. Newspaper: 한국일보http://news.hankooki.com/lpage/economy/201310/h2013103010200321540.htm Interview 인터뷰 https://www.hyundai.co.kr/hmg/web/kor/gbc/GroupBroadcastView.do?listID=34860&listType=0&page=1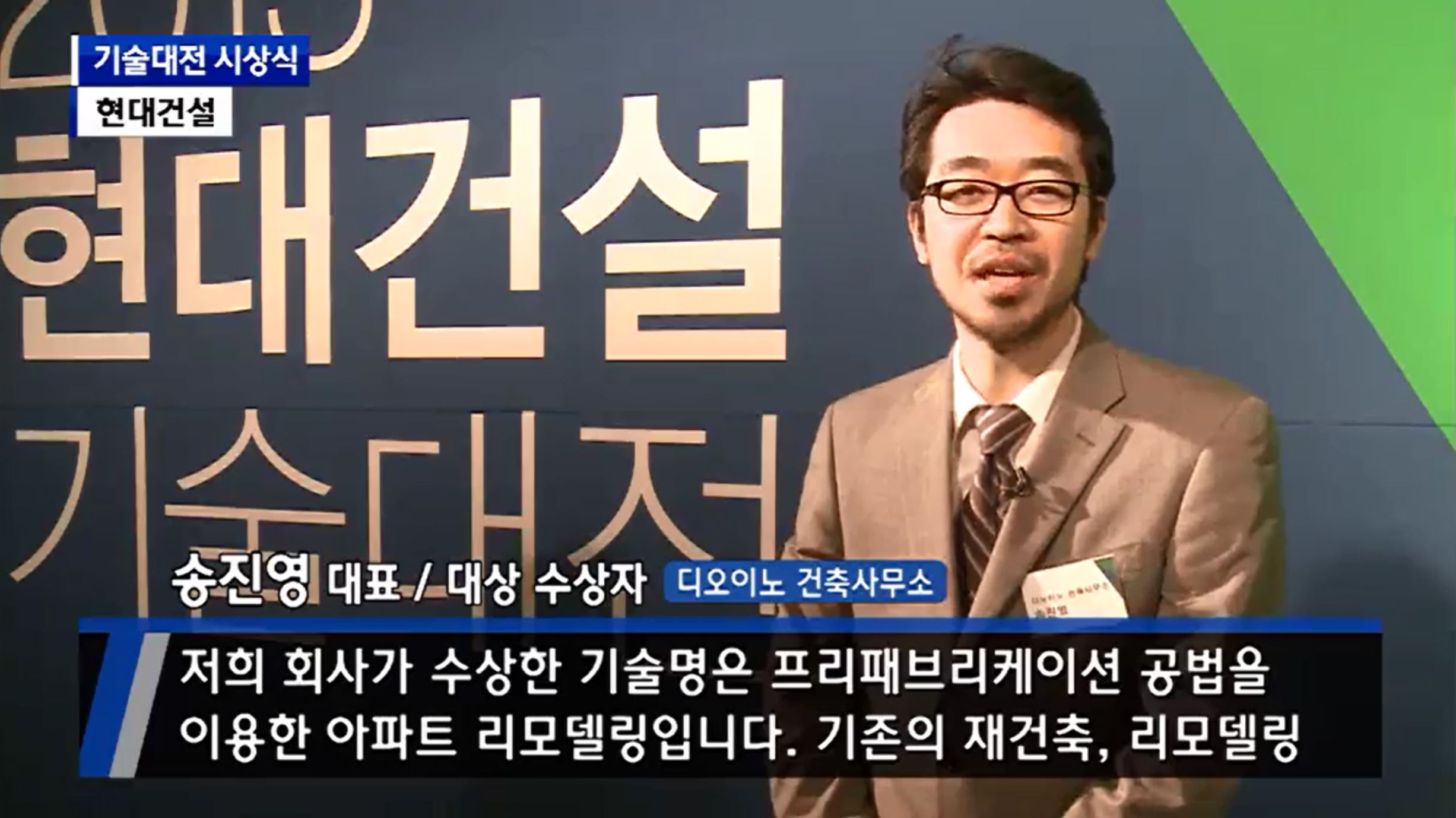 2013. 10.30.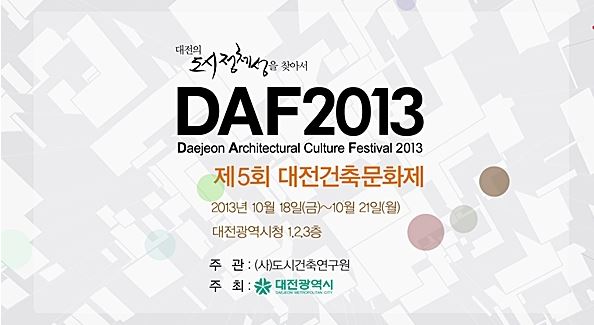 Tensile City, winning entry at 2013 CITYVISION Rio de Janeiro international competition, is exhibited at Deajeon Architectural Culture Festival 2013 October 18~21, 2013 Daejeon City Hall Gallery, 1-3F Daejeon, Korea 2013. 9.30. DIOINNO (Jin Young Song and Bonghwan Kim) has presented P-A-R-T::Prefabricated Apartment Remodeling Type proposal to Hyundai E&C Technology Competition Comittee

2013. 9.10. Jin Young Song's article about his Slanted Memorial project is published at one of the major Korean newspaper http://www.hani.co.kr/arti/opinion/because/602710.html English: http://english.hani.co.kr/arti/english_edition/e_editorial/605122.html

2013. 8.15. Jin Young Song has been appointed an assistant professor in architecture at University at Buffalo, the State University of New York.

2013. 8.15. Jin Young Song and his team has received Honorable mention from 2013 Rio Competition. Rio Cityvision Competition had 125 registered groups and received 68 proposals from all five continents. The Rio de Janeiro ideas have been judged by an international jury which had as president Alejandro Zaera-Polo and again Jeffrey Inaba, Jeroen Koolhaas, Hernan Diaz Alonso, Pedro Rivera and Cristiano Toraldo di Francia. Published at http://www.cityvisionweb.com/competitions/riodejaneiro/ http://www.bustler.net/index.php/article_image/rio_de_janeiro_cityvision_competition_winners_announced/image/12584